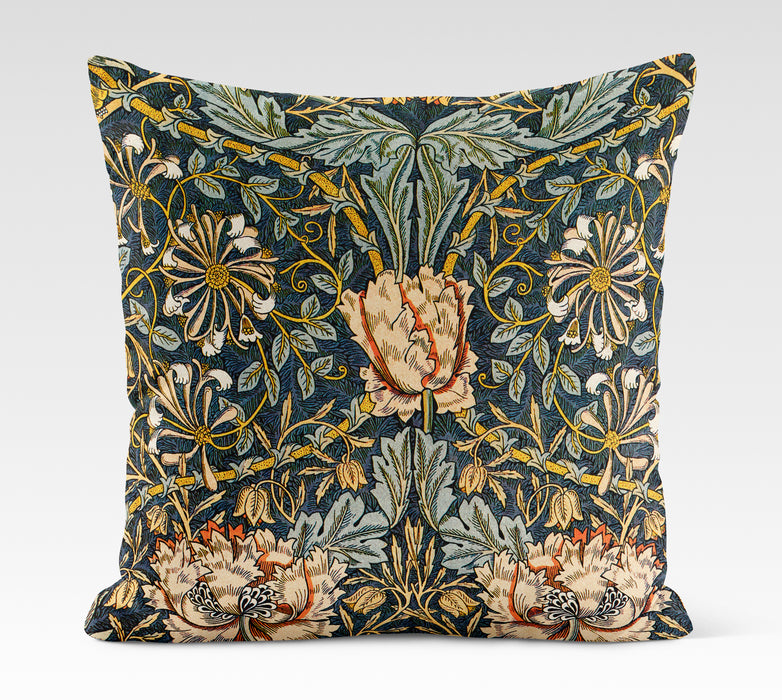 Wholesale Custom Throw Pillow Cases
Custom Printed Pillow Case Cover Specifications:
100% Cotton Twill Fabric

Print on Pillow Options

Hidden Zipper

Hand-Crafted

Machine Washable

Wholesale Options

FREE US Shipping

Shop PAY - 4 Interest Free Payments
Custom Printed Throw Pillow Covers
We've built our reputation on providing 100% all natural, durable cotton twill fabric custom pillow cases to customers across North America for many, many years, and we're not about to give that up. Our blank pillow cases are hand-stitched to perfection, include a hidden zipper, and are waiting to have your design work printed onto them! Our printed pillow cases are available in the following sizes:
12x20" Custom Pillow Cases

16x16" Custom Pillow Cases

18x18" Custom Pillow Cases

20x20" Custom Pillow Cases
Personalized Throw Pillow Cases from $5.25
At Mary's Kitchen we have the perfect blank canvas pillow cases for you to stamp your own design on. Our custom throw pillow cases are just the perfect item for any craft hobbyist or homeware store owner. Excellent for needlework such as embroidery or cross-stitching. They are also adeptly made for you to decorate them using heat vinyl transfer, stenciling, painting and a lot more. Our blank pillow cases with their hidden zipper are a crafter's greatest pleasure!
If you have your own digital design ready to go, you can make good use of our exceptional print on pillow printing service. All this requires is for you to upload your design and wait 3-5 weeks for production and delivery. You can then pop them in your store and sell your wonderful personalized pillow cases to your customers' delight!
Wholesale Custom Printed Pillow Cases
Here at Mary's Kitchen we offer wholesale pricing to accommodate your budget and plans to produce in volume. Such items may be unique gifts, branding items, promotional team collectibles, commemorative pieces that memorialize an event or special date or other novelty and keepsake items that you want to produce.
Print on Pillow FAQs
What is the minimum print on pillow order?
25 pillow cases, per design.
How long is production time?
3-5 weeks
What is the printing method?
Direct to material printing. If you're concerned about how the colors will turn out, we strongly recommend ordering a sample first. 
How much does a sample cost? 

The sample printing pricing for edge to edge pillow cases is:
1 sample - $50.00
2 samples - $70.00
3 samples - $90.00
4 samples - $110.00
5 samples - $130.00
6 samples - $150.00
Does pillow inserts included?
No, pillow inserts are not included.
What specification does the image/design need to be for pillow printing?
300 dpi resolution image along with the correct dimensions for optimum printing results. We will provide digital proof for your approval before starting to print your order. 
How many colors can you print on the pillow from one design?
There is no limitations on the colors. 
Acceptable printing formats?
JPG, TIF, PSD, AI, BITMAP.
Important Notice
"Production time" is the number of DAYS required to print an order; that is, the total number of days Mary's Kitchen requires to print and get an order ready for shipment AFTER order and artwork approval has been submitted. Our production time is 3-5 weeks. Please contact us if you need to "rush" your print. 
"Expedited Shipping" is the time it takes for those finished items to be shipped to you.
Put In Your Custom Pillow Case Order Today with Mary's Kitchen Flour Sack Towels
We don't just stop at selling custom throw pillow cases either, we also have flour sack towels, and aprons ready for you to purchase and customize. 
You can also make use of our specialized printing service.
Mary's Kitchen is committed to providing you with the best materials to further your purposes. We pride ourselves on being unique and continually pleasing our customers, many of whom have come to rely on us on a regular basis. We are both pleased and excited to be able to offer our custom throw pillow cases wholesale to enable you to show off your talent and designs and satisfy your own customers.
Mary's Kitchen has been selling top-quality pillow cases to our customers in North America for many, many years. We have been named the Leading Manufacturer & Distributor of Blank and Printed Pillow Cases, and we're not about to give up this reputation.
★ Over/Under Runs: We reserve the right to ship under or over by 3% and bill accordingly. In case of an under run of 3% or less, MKT reserves the right not to print the remaining balance.